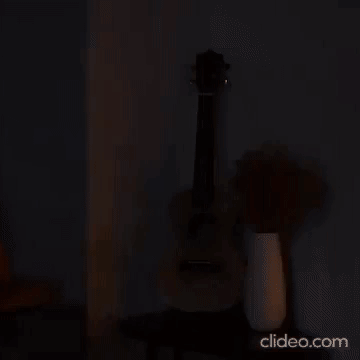 GoldenHR™ - Sunset Projector Light
GoldenHR™: The Sunset Light That Is Going Viral On TikTok & Instagram
The GoldenHR™ Sunset Light, which projects a golden-hour-like effect onto walls, has gone viral. TikTok videos featuring GoldenHR™ have more than one million collective views. It's not particularly surprising that people are loving this product. After being cooped up at home during an especially cold and dreary winter, bringing a permanent dose of sunshine into your room is the perfect remedy to help cure any stay-at-home fatigue.
Sunsets are romantic, inspiring, and Instagram-able, yet most of us only make time for this special experience when we are on vacation and of course in a perfect spot. Good news: you do not need to be in an exotic place to enjoy the calming, beautiful, and life-changing moments of a sunset. You can turn your home into a beautiful piece of art basked by the mesmerizing brilliance of a cozy, red-orange-purple sunset to your living room with a little help from this Sunset Projector LED Lamp.
SUNSET ON DEMAND
There is a natural tendency to stop and stare at a breathtaking sunset. By witnessing the beauty and awe of the sunset, you can slow down your perception of time. When you do so, you are likely to be caught up in the moment, and your mind gets a break from fretting over the past or worrying about the future.
UPLIFT YOUR MIND & SPIRIT
Jaw-dropping moments like breathtaking sunsets can make you feel like you have more time available and be more patient and mindful of the present moment. Enjoy the soothing sunset ambiance whenever you wish
CUSTOMIZE YOUR ROOMS AMBIANCE
Inspired by the hypnotic sunsets of some of the worlds most famous tourist spots, the GoldenHR™ projector lamps bring your room the closest color palette those sunsets give. The lamp is fully-adjustable to cover a portion of the whole room. Whether it is for a romantic ambiance in your bedroom or a unique ceiling glow for you to view, the GoldenHR™ Sunset Projector LED Lamp will surely surpass your expectations.
FEATURES
180 DEGREE ROTATION: The lamp head can be rotated 180 degrees, producing different lights from different angles to bring various effects to your room.
STABLE & DURABLE: Made of high-quality aluminum. The lamp is always stable thanks to the sturdy base and lamp mast. The energy-efficient, glare-free LED lamp has a long service life.
CUSTOMIZABLE: Rotating the light can adjust the size and shape of the halo effect. The greater the distance, the greater the projection that the sunset light can throw on the wall or ceiling. The light casts amazing colored circular lights on the wall, ceiling, and floor.
MULTI-FUNCTION: Suitable for

making TikToks,

kids bedroom, living room, party, taking pictures, live streaming
GREAT GIFT: The

GoldenHR

™

new 2021 sunset projection led lights are especially suitable as Christmas gifts, birthday gifts, housewarming gifts, holiday presents, and so on for family, friends, colleagues, neighbors, etc.

The sunset light

easily creates a romantic modern bedroom, a warm and pleasant living room for you and your family
SPECIFICATIONS

Dimensions: Height 27cm x Lamp diameter 8cm x Base diameter: 10 cm

The farther the distance, the larger projection can be projected on the wall or ceiling

The lamp holder can be rotated 180

Material: Aluminum

Voltage: 5V 5W

Power: USB

Power Cord: 1.5m long

Weight: 450g
INCLUDED:
1x GoldenHR™ Sunset Projector Light