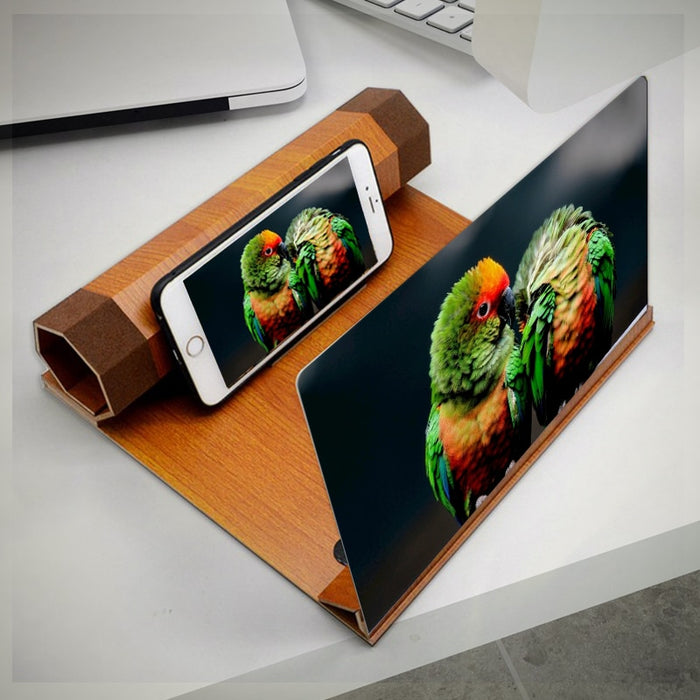 Zoomify™ Premium Screen Amplifier
Benefits:

Relieve visual fatigue and discomfort from focusing on a small screen

Double the size of your screen, preserve the HD quality

Best gift for older family members

Made from durable, high-quality solid wood 
No More Eye Strains Because Of Small Screens

Spending too many hours staring at a small screen can cause eye strain. With this phone screen magnifier, you will never have that problem again. Have a better viewing experience while protecting your eyesight.
Clear & HD Quality

Unlike other screen magnifiers that make the screen look distorted and blurred, this cell phone magnifier makes it extra clear and high definition so you can watch better.
Perfect For Older People
This phone screen magnifier is a perfect gift for older family members who love to watch on their phones. It's also great for people with poor eyesight.
Long Time Use
Made from durable and high-quality wood so it will surely last long. This smartphone magnifier will last you for years to come.

FEATURES:
Suitable For Most Phones: 

This screen magnifier works on any phone model you may have, Android or Apple




Use It Anywhere You Like: This cellphone magnifier is lightweight and portable, so you can easily take it anywhere you go. 


No Battery Needed: This does not use any electricity, and no need to recharge so you can also save money in the long run
SPECIFICATIONS:

Size: 25.5cm x 22.7cm x 1.2cm

Material: Wood

Screen size: 12inches

Color: Brown/Dark Brown/Coffee
INCLUDED:


1x Zoomify™
Premium Screen Amplifier