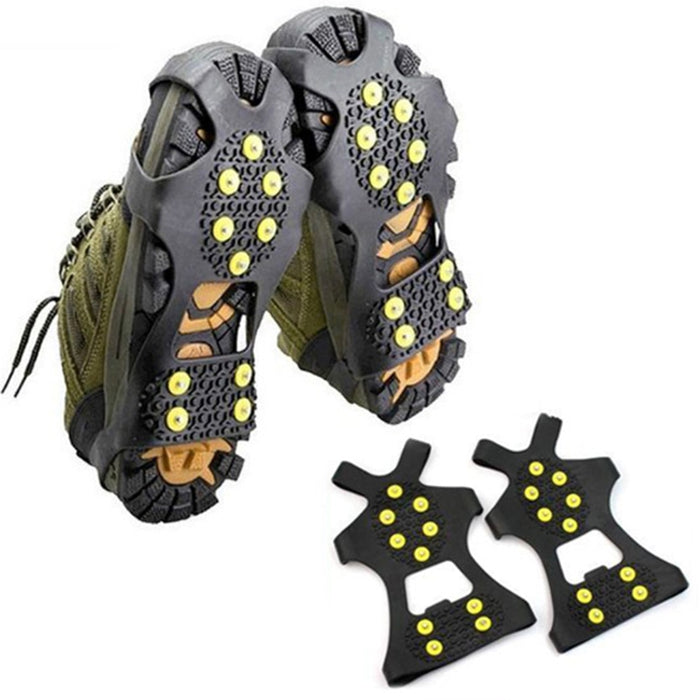 Anti-slip Ice Snow Grip Shoe Cover
Wearing this Anti-slip Ice Grip Shoe Cover will allow you to walk or run on ice and snow. You will have the option to move securely without worrying about slipping or falling.
They are simple enough to put on your shoes when you need them and to take off when you arrive at a secure surface.
FEATURES AND BENEFITS:
Effectively fits over your footwear without any buckles or strap
Simple to wear
Easy to clean
Fits all kinds of sports shoes, climbing boots, double boots
Perfect for camping, hiking, and outdoor sports
Diminishes the risk of falls and injuries
Environmentally friendly
Strong grip, comfortable and safe to wear
SIZE CHART:
INCLUDED:
1 pair x Anti-slip Ice Grip Shoe Covers