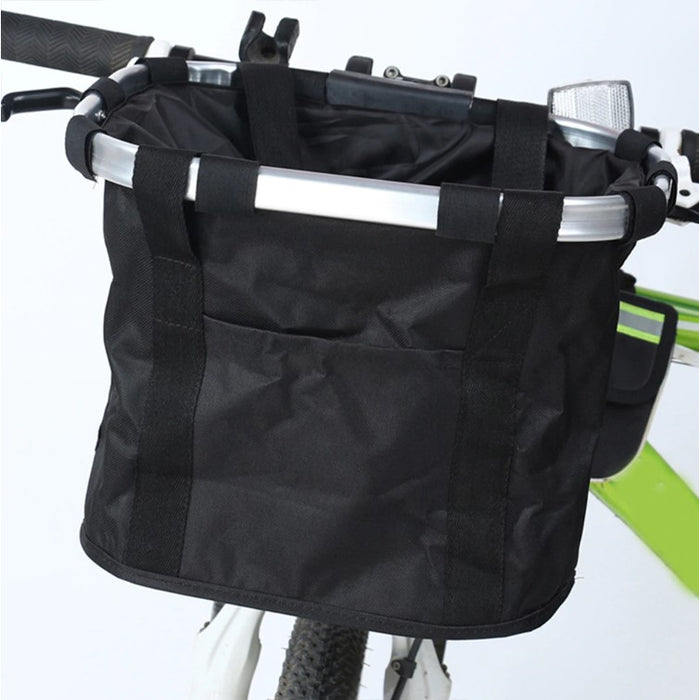 Breezi™ - Dog Basket Carrier for Bike
BRING YOUR PET WITH YOU ON A BIKE RIDE!
Looking for the perfect compact bike basket that'll provide just the right amount of storage area without weighing you down? Our exclusive Breezi™ bicycle basket was designed to make it easy to efficiently store all of your essentials (including pets) without needing heavy baggage.
Equipped with one huge storage section and two small pouches with surrounding safety straps, the Breezi™ seamlessly attaches onto the front of the majority of bikes. Not only does the bike dog carrier have the ability to handle up to 6.6lbs of weight, but it can also be quickly attached or removed from the supporting bracket.
Best part of all, the zipped-up inner design makes the front bike basket fully waterproof and snowproof. Ride around on your bike in style while carrying all your accessories or your pets with ease with our dog bicycle basket.
FEATURES:
BUILT TO LAST: Simply put, our bicycle dog carrier was built to last. The polyester build makes this bike bag resistant to scratches or dust particles. Plus, the waterproof layer makes our bike basket usable in just about any environment regardless of the weather.
LIGHTWEIGHT: When it comes to biking, speed holds tremendous importance. The bicycle basket easily stores all of your accessories without bogging you down and making it difficult to ride fast.
COMPACT: Unlike traditional bicycle saddlebags, which take up too much space, these pannier bags take up little to no space and are placed in the rear. Plus, the handle at the top makes it easy to carry the bike dog basket around manually and store it away with ease.
HOW TO USE:
INCLUDED:
1x Breezi™ Dog Basket Carrier for Bike