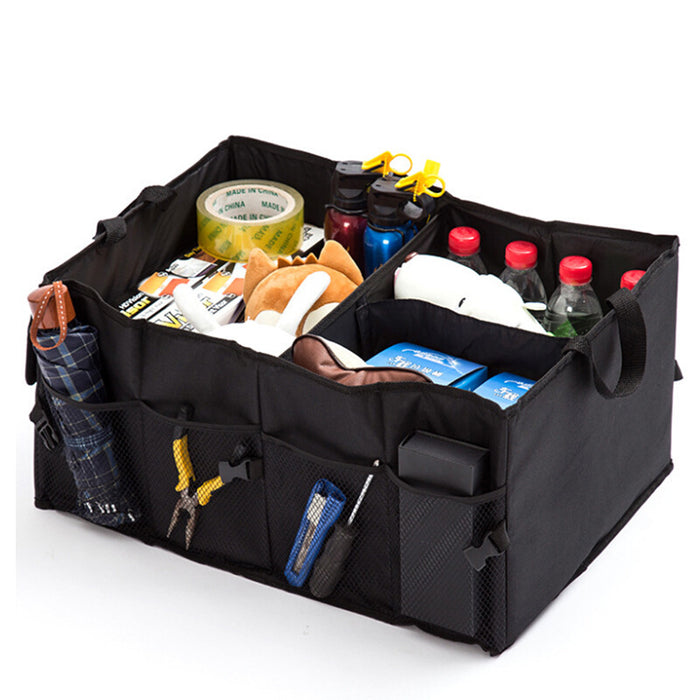 Car Trunk Organize & Storage
Our Car Trunk Organizer &Storage was designed to completely clean up your car's trunk and get things in order. This trunk organizer frees up tons of surface space by storing all of the junk that's usually stored in the car trunk, both big and small items.
This car organizer not only provides ample storage space needed to store almost everything in your car, but it also helps to create tons of additional space for you.
There are compartments in the car to store large things and additional panels for smaller items, as well as side pockets. Best of all, the SUV's trunk organizer is designed to easily handle the full weight of items, no matter how heavy they are, thanks to high-quality hooks and fasteners.
FEATURES
SPECIFICATIONS:

Material: Non-Woven
Size: Folded Size: 40cm long and 26 wide
INCLUDED:
1x Car Trunk Organizer & Storage