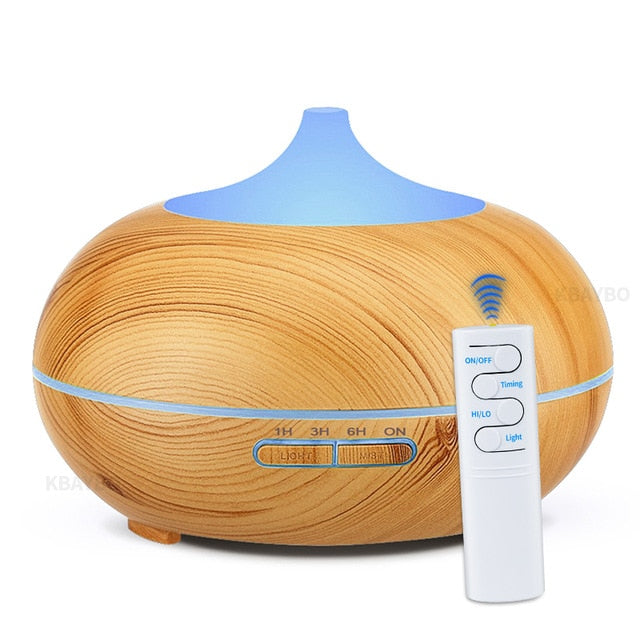 Airly™ - The All in One Aroma Diffuser, Air Purifier and Humidifier!
Imagine walking into your home after a tiring day at work, school, or out doing errands, hoping to feel relaxed and rejuvenated, but your place feels dry and unpleasant!
If the lack of humidity is making your skin, throat, or nasal passages dry, then the air humidifier could be a perfect addition for your home!
Its cool mist adds moisture, purifies the air you breathe, and instantly cleanse and refresh the atmosphere while giving off a delicate, sweet scent.
The ultrasonic technology ensures it is quiet while running which makes the humidifier perfect for home, office, hotels, and more. It also comes loaded with features like auto safety shut off, remote control, color-changing LED lights, timer setting, and more for your ultimate comfort.
The Air Humidifier can also be used as an Aromatherapy Essential Oil Diffuser, which improves your health, elevates your energy levels, and even promotes a good night's sleep.

Simply fill it in with water, add a few drops of your favorite essential oil, and relax in a calm and tranquil environment.
FEATURES
Unique Design: With exquisite design and wood grain finish it effortlessly complements any decor with its elegance and simplicity, and makes a perfect decoration piece for your space.
Ultrasonic Technology; Clean and Fresh Air: Now you can work or sleep without any disturbance. With advanced ultrasonic technology, it works its magic silently. It adds ultra fine and smooth mist to moisten your skin and helps you breathe better while removing toxins and foul smells from the air.
Micro-Cool Mist: You can benefit from essential oils in the comfort of your home! It is equipped with Atomization Technology, which converts water and essential oils into extremely fine micro-particles and disperses the mist without ruining the benefits of oils.
Stay Healthy: It not only moisturizes the dry skin but also effectively eliminates bacteria in the air, helping relieve congestion due to colds & allergies, soothes sinus, and improves your overall health.
Multipurpose: What could be better than having an all-in-one device to ensure that you are breathing in the cleanest air possible? It is easy to use and can be used as a diffuser, air purifier, and night lamp. You no longer need to spend hundreds of dollars on different devices or aroma-therapies.
Portable and Lightweight: The Air Humidifier is rechargeable and its 300ml Capacity makes it extremely lightweight and suitable for home, office, yoga room, hotel use, etc. Whether you are going on a business trip or traveling with family, you can enjoy fresh air, no matter where you go.
Remote Controllable with LED lights and Timer Settings: The device comes with remote control and is equipped with color-changing LED lights that can be used as a cute night light. Set it to a specific color or simply turn it off, if you do not wish to have any light. You can also adjust the spray intensity, change the light mode, or set the mist time from 1 hour, 3 hours, 6 hours, or ON at your convenience.
Safe and Premium Quality Material: Now you can sleep or leave your home with peace of mind. This Air Humidifier is made of high-grade material and shuts off automatically if the water level is low, to prevent any damage or overheating.
SPECIFICATIONS:
Dimensions: 168x122mm (LxH)

Capacity: 500ml

Weight: 600g

Material: PP+ABS

Input: 100V/240V AC

Mist: 35ml/h

Usage area: 20-60 sq meters
INCLUDED: