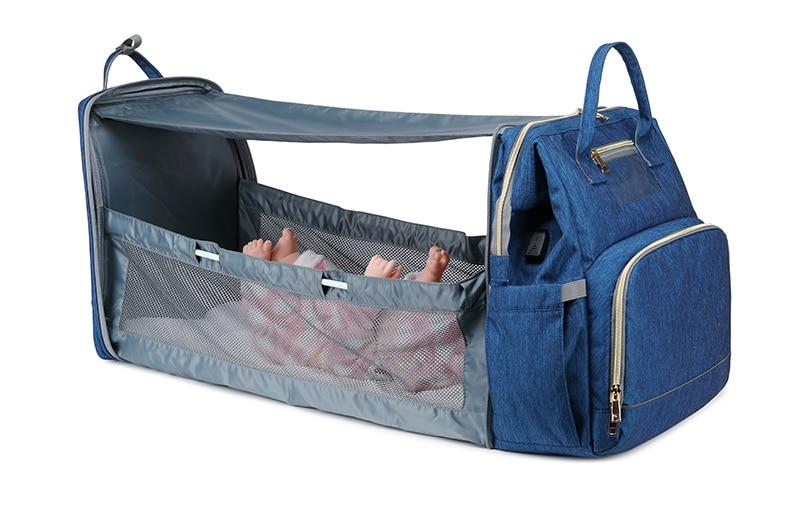 Mummy Bag Deluxe™ - Multi-Functional Baby Portable Bag
ORDER TODAY AND GET:
✅
FREE 
Stroller Hooks ($12.97 VALUE)
✅ 

FREE 
Shipping (
$
17.97 VALUE)
✅
 60% OFF (Original Price $239.99)

OUR INNOVATIVE DESIGN ALLOWS YOUR BABY TO NAP WHEREVER YOU GO!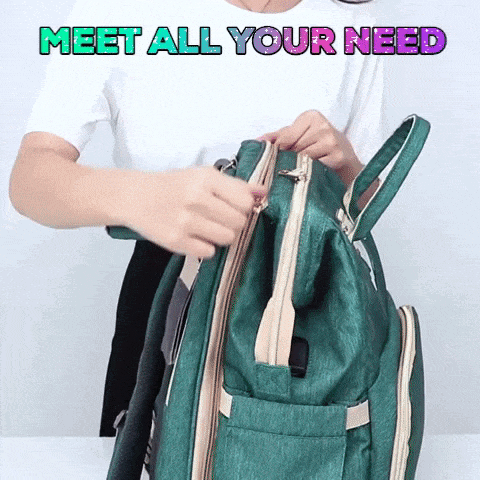 Good sleep can make a big difference between a cranky baby and a happy baby, and finding a clean, private, and hygienic bassinet is not always an easy option when going out.

This 2-in-1 Diaper Bag Backpack has a unique fold-out section with privacy walls for diaper changes and can serve as the perfect little spot for your little one to take a nap.
No need to carry an extra bag on your next trip!
PREMIUM QUALITY
✔ Have everything you need at your fingertips
✔ Bring the whole diaper stuff but still easy to carry with thick shoulder straps
✔ You will not feel tired at all traveling with this super backpack
✔ Neat and fashionable for both Dad and Mom
✔ Excellent quality and durability of the material
Premium, durable, waterproof, and wipeable. UV-protected fabric to prevent color fading over time. Extra protective anti-tear layer on the bottom. Double stitching for extra durability. 
MULTILAYER THERMAL INSULATION
Composite insulation material and high-density EPE foam create high insulation and allow you to maintain bottle temperature over time. Suitable for a large variety of bottle and sippy cup shapes and sizes.
HIGH CAPACITY
A very spacious interior and conveniently placed and sized compartments allow you to carry everything you need, and then some. The unique "fish-mouth" opening and easy-access zipper make sure everything will be easily accessible as well!
INNOVATIVE USB PORT
Plug and charge your mobile device whenever and wherever you are!
ERGONOMIC DESIGN
Wide, padded, breathable shoulder straps for extra comfort and support make this one of the most comfortable-to-carry bags available today. Hooks allow for an easy connection to your stroller.
SPECIFICATIONS
Weight: 2.8 pounds 

Main Material: Waterproof Oxford Canvas