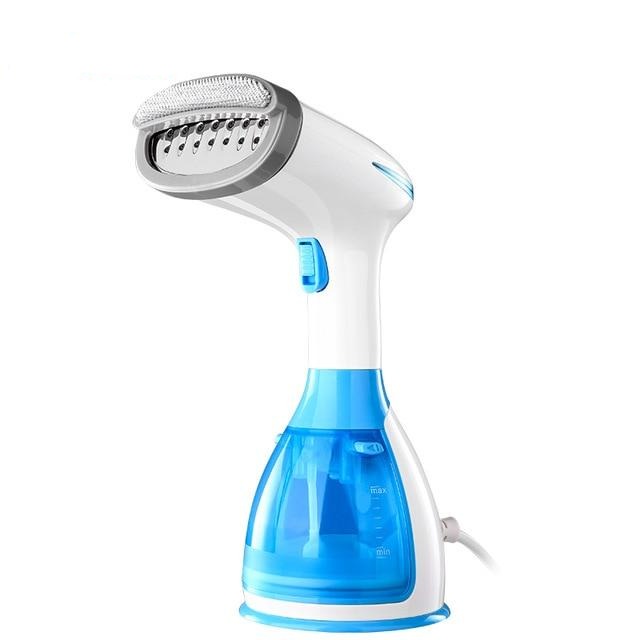 Steamy™ - Portable Handheld Clothes Steamer
Looking for the perfect clothes steamer which keeps your clothes looking stylish and smelling minty fresh no matter where you go? Steamy™ Portable Handheld Clothes Steamer was designed to not only remove wrinkles and lint from your clothes but also disinfect and deodorize them fully.
Steamy™ is small enough to fit in a suitcase, travel backpack, or even a purse but contains extreme power. Along with the extremely compact size, the portable steamer is easy to handle and operate. Our clothes steamer is extremely lightweight and helps make the entire steaming process efficient. Simply plug Steamy™ into an outlet, fill the tank up with water, and steam away!
Best part of all, Steamy™ is fully safe to use and emits no types of harmful chemicals. The body of this portable clothes steamer is equipped with special over-temperature protection to prevent the garment steamer from overheating. Simply put, Steamy™ helps provide just the right amount of steam to make your clothes clean and wrinkle-free.
FEATURES
EASY TO USE: Using our portable garment steamer is as simple as hanging your clothes or laying them flat on an ironing board/table, adding water to the tank, and pressing the steamer switch. The switch also has an automatic gear button, which makes the clothes hand steamer spray continuously.
PORTABLE: The small size of the handheld steamer makes it super easy to take with you on trips or business meetings. Our portable garment steamer can fit in even the smallest compartments.
DURABLE: Due to the high-quality material used to create this clothes steamer, it has an extremely long life span. As long as the portable handheld steamer is used and handled with care, it can last years without any issues.
INCLUDED:
1x Steamy™ Portable Handheld Clothes Steamer
2x Brushes
1x Measuring cup
1x User manual