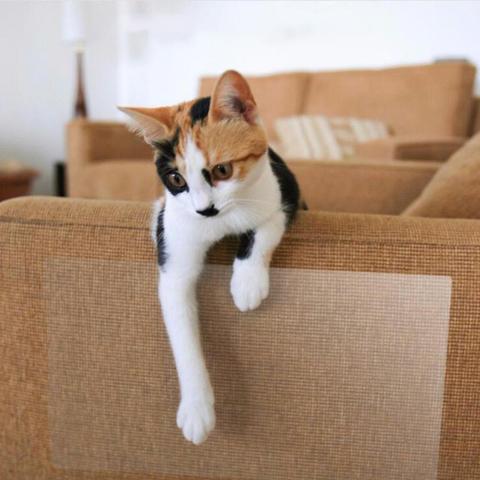 CatShield™ - Anti Scratch Furniture Protector
Say Goodbye to Ruined Furniture With The CatShield™ Furniture Scratch Protector!
Use our CatShield™ Sticky Scratch Protectors for easy and unnoticeable protection today!
CatShield™ is made from high-quality, flexible clear vinyl. The vinyl is thick enough to protect furniture from scratching and flexible enough to bend around the contours of your furniture. No more cat claws shredding your couch.
FEATURES:
TRAIN YOUR PET:

A

pply our premium protectors to the places your cat scratches the most. They will learn where they can and cannot scratch

REDUCE STRESS: Stop stressing about constantly watching your animal, with the fear that they will ruin your new or favorite piece of furniture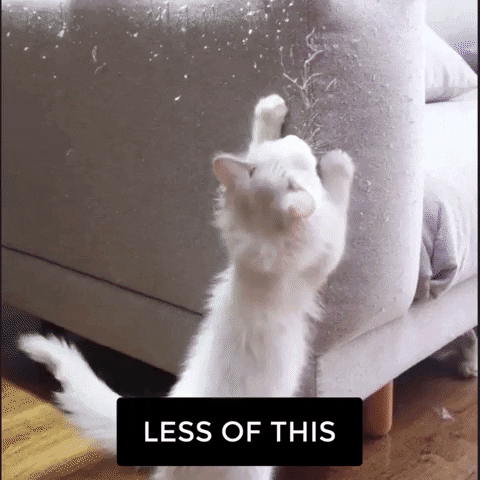 KEEP FURNITURE LONGER: Keep your furniture in perfect condition and enjoy your favorite spot in the house for longer.
UNNOTICABLE PROTECTION

:

Our scratch protectors are 100% transparent so you can place them where your pets scratch the most

EASY TO APPLY:

Simply peel the sticky covering off and apply it to the places your cat scratches the most. Use the included tacks for extra stability
REUSE AROUND THE HOUSE: Once they stop using the spot simply remove the protector and reapply as needed

APPLY ANYWHERE

:

Our protectors can be places on leather, fabric, polyester, or just about every material. Place them where they are needed most and remove them with ease
SPECIFICATIONS:
INCLUDED:
1x CatShield™ Furniture Scratch Protector Guard
20x Tacks