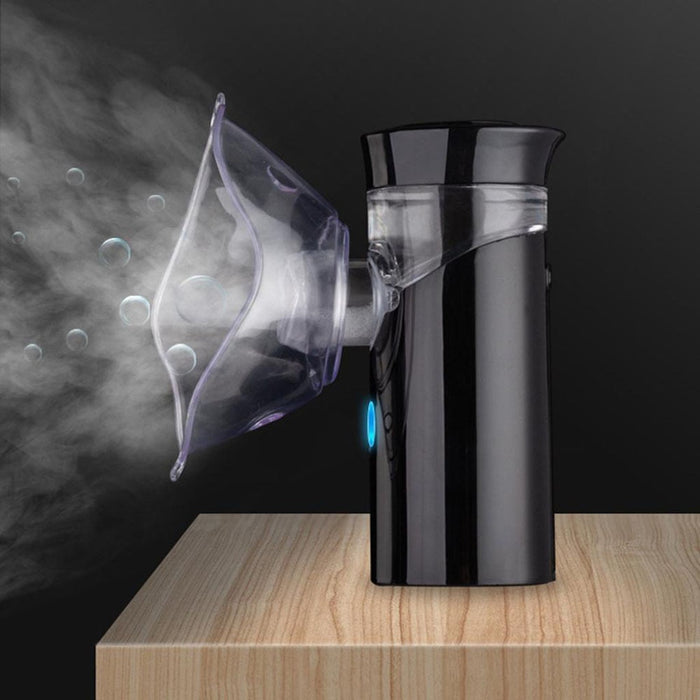 BreezyPro™ V3 - The #1 Portable Nebulizer
Protect Your Loved Ones From Respiratory Problems With This Portable Nebulizer
If you have asthma, your doctor may prescribe a nebulizer as treatment or breathing therapy. Nebulizers may be easier to use than inhalers, especially for children who aren't old enough to properly use them or adults with severe asthma.
When your airways become narrow — like during an asthma attack — you can't take deep breaths. For this reason, a nebulizer is a more effective way to deliver the medication than an inhaler, which requires you to take a deep breath.
Designed to help administer medications and moisture into air passages, the portable nebulizer helps control respiratory symptoms and loosens secretions in the lungs. Portable & Lightweight: easily carry this nebulizer wherever you go.
FEATURES:
Portable & Lightweight: easily carry this wherever you go
More silent: our low noise design provides great amounts of mist while maintaining minimum noise. This is great for children and babies.
Effective: the very fine particles produced enable more efficient drug absorption.
Dynamic: equipped with the latest technology, the Portable Nebulizer allows operation in all directions, upside down or tilted for up to ten seconds.
SPECIFICATIONS:
Capacity: 10ml

Power: 2W

Current: 350mAh

Voltage: 108Hz

Charging Time: 3 hours

Working Time: 5 hours

Size: 10*4cm
INCLUDED: