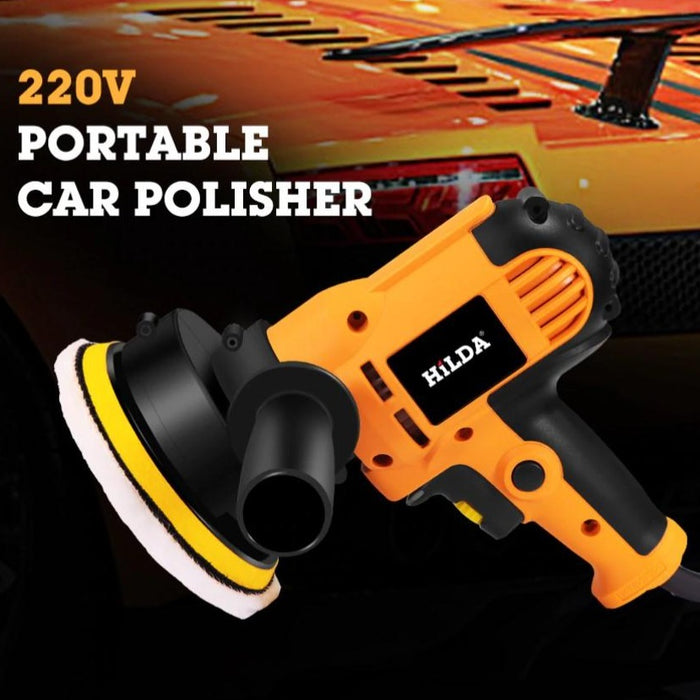 Car Polisher & Buffer Wax Machine
The exclusive Car Polisher Buffer Wax Machine was designed to efficiently give your car the beautiful shine it deserves to stand out of the crowd and sparkle brightly. Perfect for polishing metal, plastic, paint, and glass, our car buffer is equipped with 600W of power which makes buffering and polishing simple and easy.
The cotton-like self-adhesive pad on the front of the car polisher ensures that the car does not get damaged during the process. Plus, our machine polisher is extremely lightweight, which makes it easy to use and handle.
Best part of all, the speed of this car polisher buffer can be fully adjusted based on your needs. Make your car seem like new with a beautiful wax polish and make it shine with the car wax buffer!
FEATURES
EASY TO HANDLE: The lightweight and comfortable design of this car polishing machine make it extremely easy to hold for long periods of time and handle. Simply put one hand on the main handle and the other on the auxiliary handle for smooth polishing.
ADJUSTABLE: The speed on this car buffing machine is fully adjustable because it can be controlled by the switch. Plus, there's a special speed lock button which makes it easy staying on one speed.
SAFE: There are several gaps on the side of the auto buffer for the air to escape which prevents the car buffer from overheating. In addition, the waterproof seal design makes the car polisher secure to use under wet conditions.
SPECIFICATIONS
Wheel Diameter:

125MM

Power Source:

AC

Weight:

1.35kg

Rated Voltage:

220V

Wattage:

500W-799W