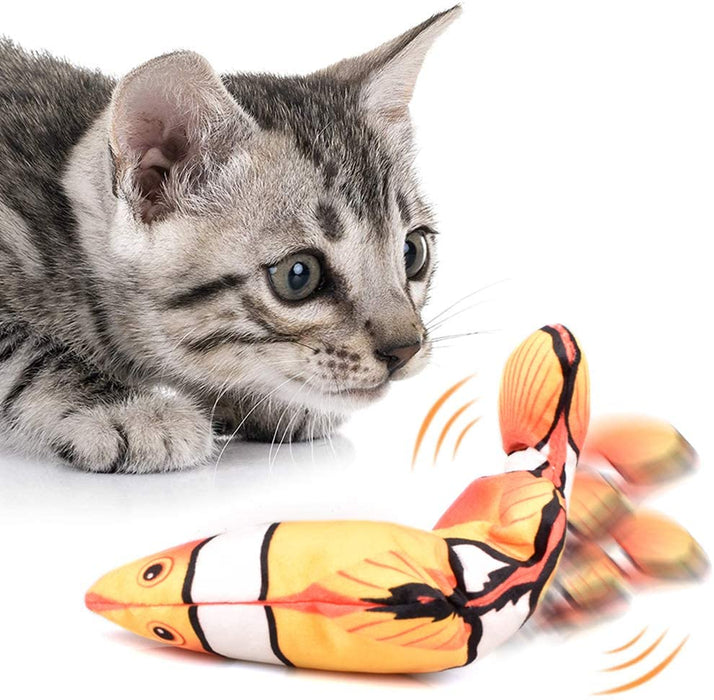 FlabbyFish™ - Electric Moving Fish Cat Toy Flopping
Benefits:

Realistic fish simulation keeps your cat entertained

Uplifts your cat's mood and promotes exercise

Motion sensor makes the toy move on its own

Keep Your Cat Entertained For Hours

No more bored and unenergetic cat. This flopping fish cat toy will keep your cat entertained for hours and hours! This cat fish toy is a fun and exciting stimulation and is just what your pet needs to stay active.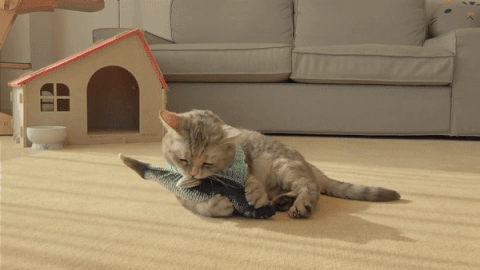 Boost Your Cats Mood & Health

FlabbyFish is made of soft and durable plush material that makes it the perfect toy for biting, chewing and kicking, as the Flabbyfish dances around the floor. Not only that, playing with this moving fish cat toy can help reduce their stress levels and relieve separation anxiety.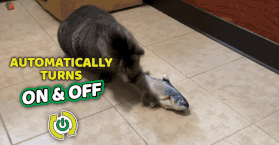 Automatic & Easy To Use

The flopping fish cat toy moves on its own just like the real thing, all thanks to its built-in motion sensor that will start moving when pawed or played with. When your cat touches this flopping fish toy, the built-in sensor starts to vibrate the fishtail so that it wiggles like a live fish. 


FEATURES:
Realistic Design: This flopping fish cat toy is 3D printed so that it looks very realistic which is an eye-catcher for cats.
USB Charging: This cat fish toy is USB chargeable which saves you from the hassle and costs to replace batteries. USB cable is included in the package.
Safe For Your Pets: The plush cover and its mechanism are made only from safe non-toxic materials. No smelly padding or toxic plastics are used in the fish toy.
Washable: The fish doll toy can be washed, Please take out the internal motor before washing the toy.
SPECIFICATIONS:
Material:

PP Cotton

Size:

30cm

Charge:

USB

Charging Time:

1 hour
INCLUDED:


1x
FlabbyFish Electric Moving Fish Cat Toy
1x USB Charging Cord