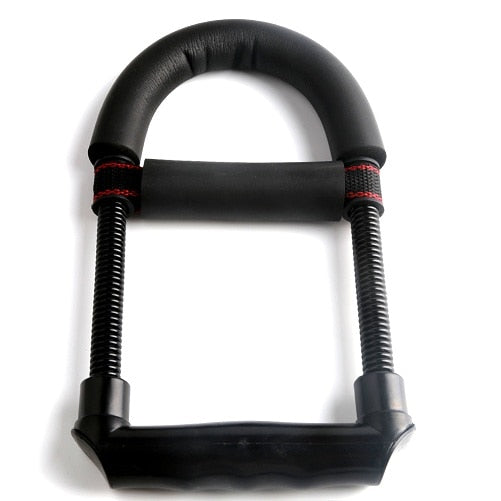 Bendster™ - Forearm & Wrist Exerciser for Strong Hand Grip
Bendster - was designed to tremendously improve forearm strength and grip power by providing an intense workout. The maximum tension on the forearm exerciser is roughly 15lbs, which is ideal for athletes, sportsmen, gym freaks, rock climbers, and more!
Bendster - features a design that is fully adjustable and made to fit most arm sizes. Using our grip strengthener is as simple as moving the wrist up and down, doing several reps and sets for at least 10 minutes each day.
Best part of all, along with providing an intensive workout, this hand strengthener does a great job of releasing tension and stress from daily activities, such as laptop and computer use. Pave the way to rock-solid forearms and wrists with the handgrip strengthener!
FEATURES
Portable & Lightweight: Due to the small and compact design of the wrist strengthening grip, it's fully portable and can be taken to the gym, office, or different rooms at your home with ease.
Effective training: With as little as 10 minutes a day, you can carve the perfect arms with just the right amount of muscle with this forearm exerciser! Use 10 minutes daily for max effects.
Comfort grip: The grip on this wrist exerciser is extremely comfortable and designed to fit perfectly in the grooves of your hands. Easy to hold for long periods of time.
Adjustable: Perform regular and reverse wrist curls with the adjustable stabilizer pad on this wrist exerciser.
SPECIFICATIONS:
Net weight: about 423g
Size: 270 x 150 x 30mm (10.6" x 5.91" x 1.18")
INCLUDED:
1x Bendster - Forearm & Wrist Exerciser