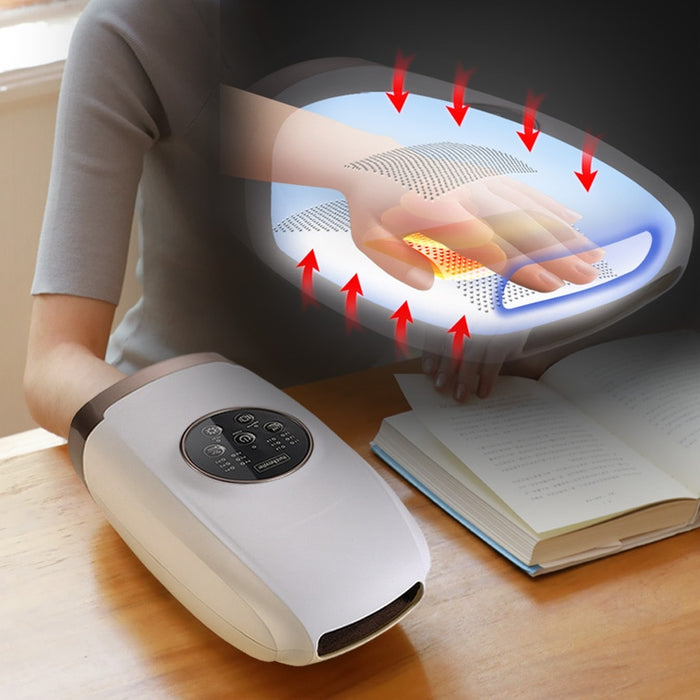 GoldenHand™ - Electric Acupressure Reflexology Hand Massager
FREE 2-5 DAY SHIPPING
relieve arthritis, carpal tunnel, general hand fatigue, and soreness
The GoldenHand™ Acupressure Reflexology Massager provides comprehensive massage to relieve arthritis and carpal tunnel symptoms, as well as fatigued and sore hands in general. Revitalizing air compression points envelop the entire hand, pulsing rhythmically to apply gradual pressure, while gently stretching the palm and fingers. Feel a rush of gratifying relief, while being caressed by soothing heat spreading from the back of your hand through to your fingers and palm.
Ergonomically Designed Hand Massager

: comfortably hugs your entire hand for effective compression therapy
Small Massage Nodes: Stimulate reflexology pressure points on the palm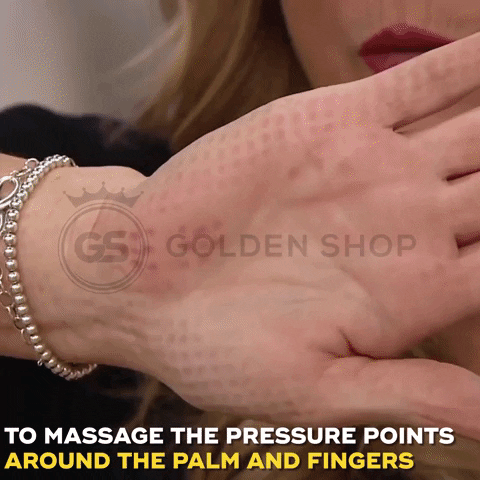 Air Compressions:

The 15-layer airbag design

rhythmically pressurizes the entire hand from the wrist through to the palm and fingers for maximum comfort.
Vibrations:

In addition to air massage, vibration massage is added to the palm of your hand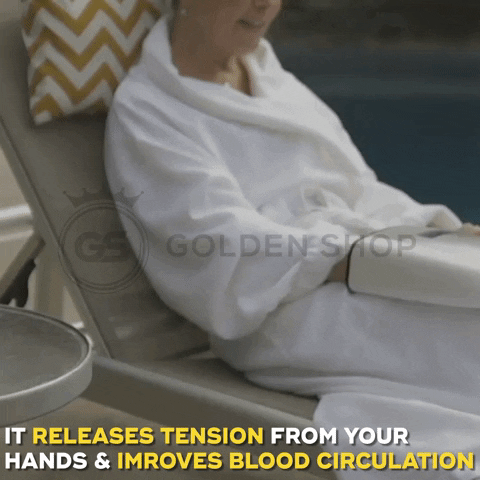 Heat Therapy: Gentle heating promotes circulation, reduces pain, and relieves swelling

Massage Anywhere: Compact and portable compression massager ideal for hardworking hands that get tight, sore, and cramps
Arthritis and Carpal Tunnel Relief: Alleviate arthritis pain, minimize numbness and stiffness, and reduce symptoms of carpal tunnel syndrome
Modes & Intensity: Personalized massage with 6 automatic modes and 6 intensity levels
Cordless Lithium-Ion Battery: Never needs to be replaced and is rechargeable using a USB cord (included)
INCLUDED:
1x Hand Massager

1x Cable USB Charger

1x Manual