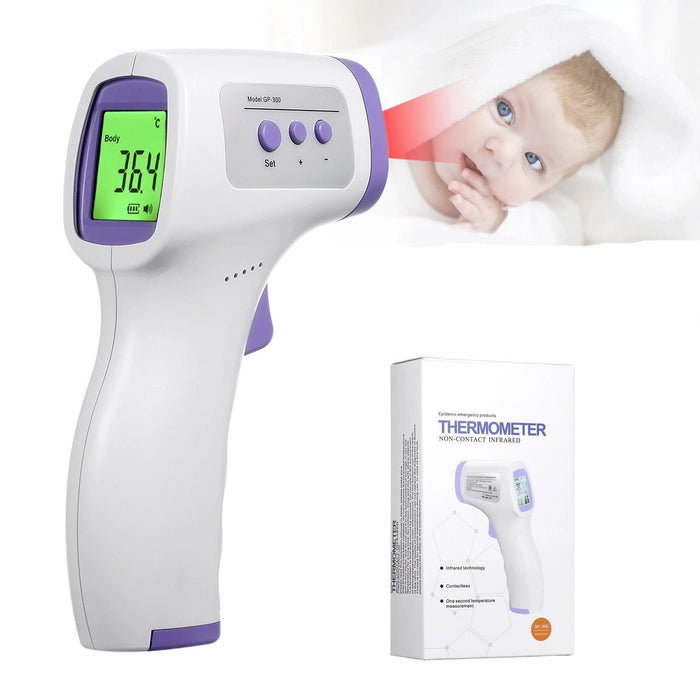 Accutemp™ - Touch Free Infrared Thermometer
In these times, it is essential to monitor the temperature of your loved ones. Our contact-less Infrared Thermometer will allow you to quickly and easily ensure that you and your loved ones do not have a fever.

Infrared Thermometers are faster, safer, and more accurate than traditional thermometers thanks to the innovative non-contact design.
Regardless of the room temperature, this little gadget is designed to accurately pick up on body heat. It does so in a hands-free, no-contact way.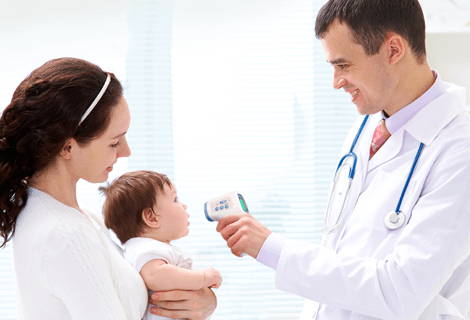 FEATURES:
SMART FEVER READING: Depending on the temperature it reads, the thermometer will display a corresponding backlight color of either green, yellow, or red. This makes it is extra easy to determine whether the person has a fever or not.
FAST TESTING: Medical Grade Instant Digital Thermometer for kids, infants, and adults in one second, faster than any conventional thermometer. This has a refined superior microchip and a highly sensitive sensor that allows for accurate and fast contact-less scans of people as well as objects and rooms.
HIGHLY ACCURATE: Enjoy hospital-grade accuracy at your home, clinic, or workplace in confidence due to the thoroughly tested reliability of your health care thermometer.
AMAZING VERSATILITY: The product not only measures the temperature of the human body but also of objects, such as food, baby milk, and hot water. It is a perfect choice for moms and dads who want to keep a close eye on the body temperature of babies, children, and loved ones.
DATA MEMORY: With 32 memory recalls, you can easily monitor their health over time or store and compare temperatures for multiple children at once!
EASY TO USE: Baby, Toddler, and Child friendly quiet mode tympanic scanning with the push of a button allows you to take instant scans of infants and children without a beeping noise that may wake them. Celsius and Fahrenheit are easily and instantly switchable with an intuitive button.
Instant and Accurate
Fever Warning
Non-contact IR Technology
Medical Grade Precision
High In Demand
Studies have been taking place across Europe, and the infrared thermometer is increasingly being found as a better, safer way to take your child's temperature and monitor their health. Similar, high-end models could only be found in high-end hospitals or in clinical studies, but now it is available to the public at a HUGE discount!
HOW DOES THE INFRARED THERMOMETER WORK?
Step 1: Select Body or Object mode, hold the infrared sensor above your subject and hold down the button.
Step 2: In less than a second, the digital display will bring up the temperature reading, accurate to 0.4F (0.2C) with a matching color code.
Step 3: Wait and repeat. Store up to 32 temperature readings so you can track the progress of your child's fever.
SPECIFICATIONS:
Measuring distance: 1-5cm

Automatic shutdown: 10s

Data memory: 32 groups
Power supply: DC 3.0V 2 AAA batteries (not included)

Product size: 150*83*45mm
INCLUDED:
1x Accutemp™ Touch-Free Infrared Thermometer
1x User Manual