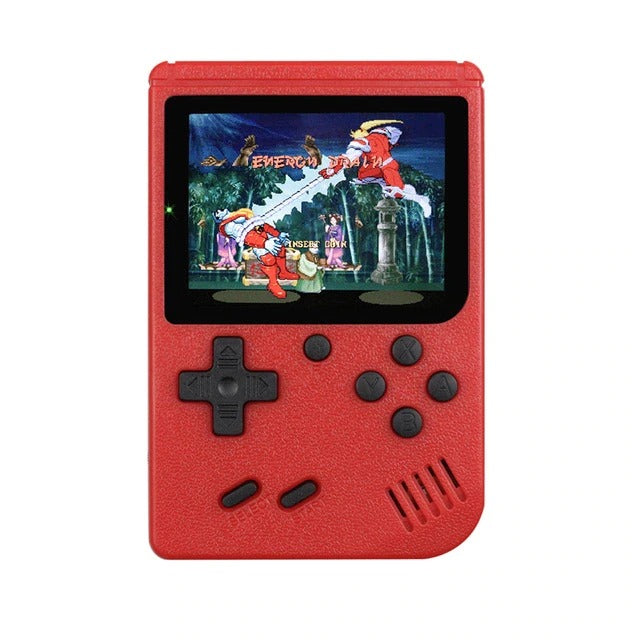 RetroBox Mini - Portable Retro Game Console
Miss the old days of retro arcade and classic games?
Take your gaming to the next level with the RetroBox Mini - portable arcade console.
🕹️ 400 CLASSIC GAMES: Built-in retro arcade/FC/NES games, Logic & math, Sports, Puzzle, Shooting, Action, Racing, Fighting, Strategy, Adventure, board games, and more

(list in the product photos).
🕹️ 2 PLAYERS & TV OUTPUT: A gamepad is included in the package for two-player games. AV cable is also included so you can connect your TV with this arcade and enjoy a better gaming experience.
🕹️ EASY TO CARRY: Lightweight and compact design, easily fits on the palm of your hand and lets you enjoy hours of fun gaming just about anywhere
🕹️ RECHARGEABLE BATTERY: Powered by 1020mAh rechargeable lithium battery, which is easily replaceable and provides 7-8 hours of gaming on a full charge.
🕹️ PROFESSIONAL QUALITY AND TECHNOLOGY: The RetroBox Mini - portable arcade is made using only the highest quality materials to ensure certain durability to our machine. We also put in the effort to make sure you have something that works. We TRIPLE check every single unit before sending it to you.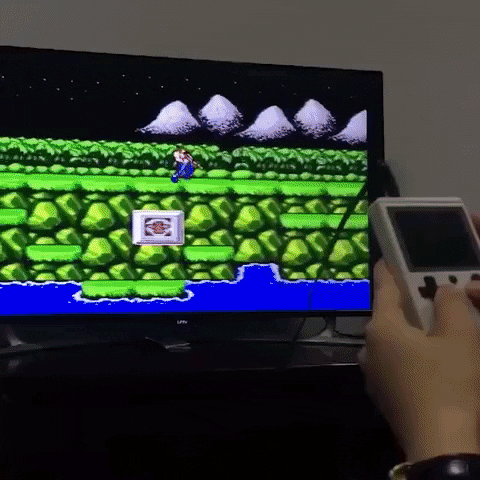 SPECIFICATIONS
Screen: 3.0 inch LCD color screen
400 built-in games

Support two people play
Support TV connection
- Please charge the product for 8hours before turning on
- there is a volume knob at the lower left-hand corner, helping you to get a louder volume
- This product comes in Chinese and English user interface. Please select English at the main menu
- If you got stuck in a game, you can always get to the main menu by pressing the reset button.
INCLUDED:
1x Handheld Player
1x Controller (OPTIONAL)
1x Charging Cable
1x AV Cable
1x Instructions