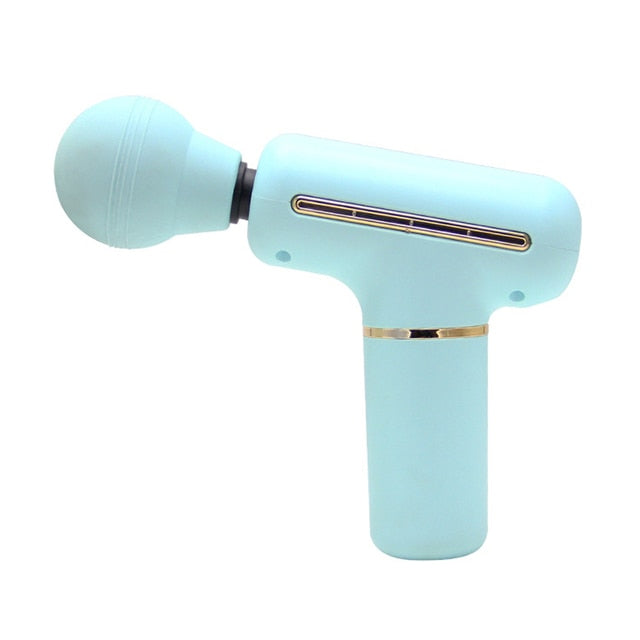 Massager Pro™- Smart Electric Massager
Massager Pro™: The Ultimate Solution for Pain Relief and Muscle Relaxation
Are you searching for an effective solution to alleviate pain, discomfort, and muscle tension? The Massager Pro™ is an expertly designed, smart electric massager that will cater to your needs, offering relief for various sources of discomfort.
Key Features:
Intelligent Pain Relief: The Massager Pro™ boasts intelligent technology designed to provide targeted pain relief. Its advanced features focus on addressing discomfort and muscle tension, making it an ideal choice for various types of pain management.

Customizable Massage Modes: Tailor your massage experience to meet your specific needs. With customizable massage modes, you can choose the settings that work best for you. Whether you require gentle, soothing relief or a more intensive therapeutic session, this smart electric massager adapts to your preferences.

Ergonomic Design for Maximum Comfort: The Massager Pro™ features an ergonomic design, ensuring a comfortable fit on your body. Its shape and design optimize support and relaxation, allowing you to unwind completely.

Promotes Muscle Relaxation: In addition to pain relief, this device promotes muscle relaxation, making it an excellent tool for unwinding after a strenuous day, addressing muscle tightness, and finding that sense of balance and relaxation.

Smart and Convenient: The Massager Pro™ is smartly designed for your convenience. It is portable and easy to use, allowing you to experience relief at home or on the go. Enjoy a rejuvenating massage whenever and wherever you need it most.
Don't let pain and discomfort affect your quality of life. Invest in your well-being and muscle relaxation with the Massager Pro™. It is your ultimate solution for pain relief and finding relief from muscle tension.
Order now to experience the extraordinary benefits of this cutting-edge smart electric massager. Join the ranks of countless individuals who have already discovered the transformative effects of expert pain relief and muscle relaxation.
Elevate your well-being today with the Massager Pro™ – the expert solution for pain relief, discomfort, and muscle relaxation!
Specifications:
Material: ABS
Size: 170*150mm/6.69*5.91inch
Weight: About 210g
Color: Light Blue, Pink.
Gear: 4 gears
Battery: Built-in 1200mAh
Charging voltage: 5V
Endurance: 4-5h